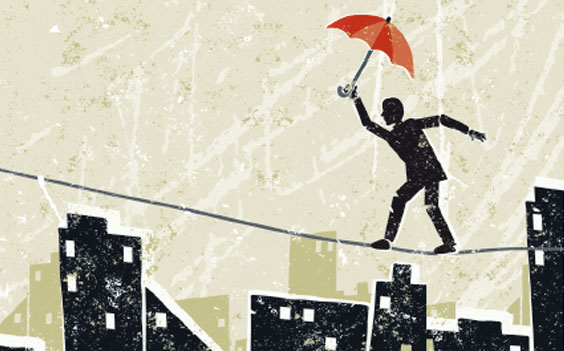 Hearing loss increases the risk of falling
A recent study conducted by American doctors has established a link between the risk of falling and hearing loss. Drs. Lin and Ferrucci used data from the 2001–2004 transversal National Health and Nutrition Examination Survey, in which 2,017 participants from 40 to 69 years old were studied and which demonstrated correlations between hearing loss and falls over the past year.
The researchers found that participants with a 25-decibel, or mild, hearing loss were three times more likely to fall. Each 10-decibel increase in hearing loss increased the probability of falling by 1.4, in the year under consideration. These results were confirmed even when known risk factors for falling were taken into consideration, including age, sex, cardiovascular illnesses and vestibular balance functions.
What's explain the link between hearing loss and the risk of falling?
According to Dr. Lin, one of the hypotheses explaining this link is that people with hearing loss have a faulty perception of the overall environment, making tripping and falls more likely. The researcher provides another hypothesis to explain the high rate of risk: "Gait and balance are things most people take for granted, but they are actually very cognitively demanding. If hearing loss imposes a cognitive load, there may be fewer cognitive resources to help with maintaining balance and gait."
Falls and their consequences are among the most serious and frequently occurring problems affecting seniors. Every year in Québec, people over 65 suffer 13,300 falls requiring hospitalization. The sheer amount and seriousness of falls constitute a significant health problem. For many seniors, falling is the first step to losing mobility and autonomy, and is the leading cause of nearly 608 deaths each year.
The study by Drs. Lin and Ferrucci provides an additional argument for seniors suffering from presbycusis to get hearing aids as soon as possible.
Reference:
Lin F.R., Ferrucci L.
Hearing loss and falls among older adults in the United States Arch Intern Med. 2012 Feb 27; 172(4): 369-71.
Pelletier, 2000; O'Loughlin et al., 1993, Robitaille et al., 2001; Hamel, 2001; MSSS, 2001a; MSSS 2001b