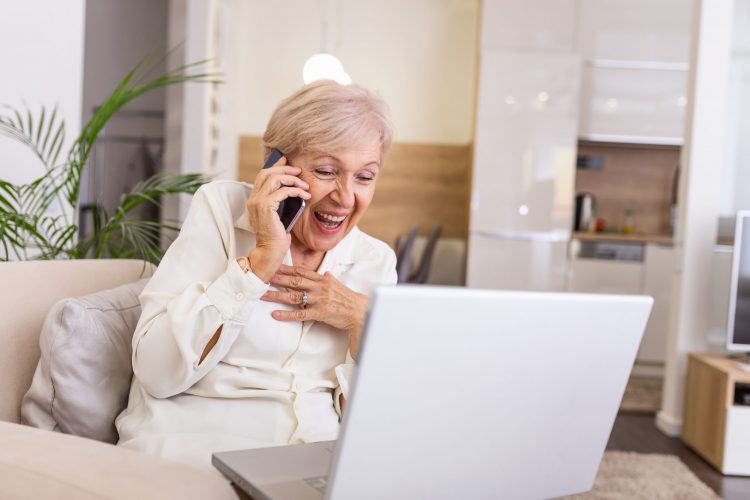 HEARING AIDS: MORE HIGH-TECH THAN YOU'D THINK!
Hearing aids are now synonymous with cutting-edge technology.
With the variety of features available, they can easily be adapted to your lifestyle!
Hearing aids are like mini-computers that your audioprosthetist can set up specifically for you and your lifestyle.
Here are some examples of what hearing aids have to offer.
Bluetooth® connectivity…


Plugged right into your ear!



Connect Bluetooth® to up to five devices in your home! You can even use two simultaneously, like listening to music on your computer while still being able to answer your cellphone.
With some hearing aids you can answer calls simply by touching your ear with your finger or by using a voice command. You don't even need to pick up your phone!
Automatic volume control and adjustment…
Programmed based on your preferences!
Your phone rings while you're watching TV and your hearing aids automatically lower the TV volume so you can hear the cellphone ring and talk comfortably.
And you'll no longer be dependent on the others in your household because you'll be able to adjust the volume to the level you want it while your family can choose theirs.
Regardless of your needs, there are a whole range of technologies that can improve how your hearing aids work for you:
Smartphone app to manage and program your hearing aids
Microphones programmed to adapt to specific environments
Special program for listening to music
Background-noise reduction for better conversation
Tinnitus management program
And much more!
If you're unsure about your hearing or that of a loved one, our hearing health professionals will be happy to answer your questions.
Contact one of our clinics today: www.legroupeforget.com •  1-888-368-3637