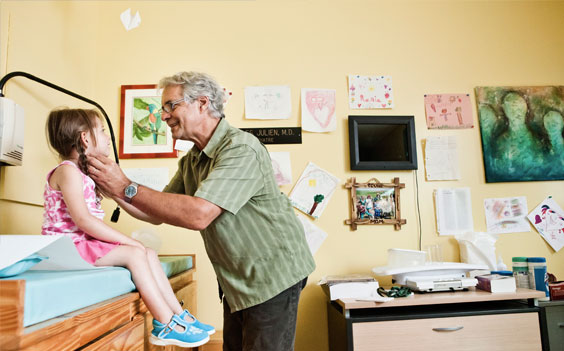 The Groupe Forget Foundation offers audiology services to the Fondation du Dr Julien
The Groupe Forget Foundation announces the beginning of a new partnership with the Fondation du Dr Julien, whose mission is to help vulnerable children and their families through its two social pediatric community centers. With the participation of Polyclinique de l'Oreille, the Groupe Forget Foundation offers free audiology services to children in need who suffer from development delays that may be induced by hearing loss.
« In our social pediatric community centers, I meet children with language delays. It is of the utmost importance that we detect if such delays are caused by a hearing loss. This precious partnership with the Groupe Forget Foundation allows us to quickly diagnose and promptly act before the child's development suffers» explained Dr Gilles Julien, president and founder of the Fondation du Dr Julien.
This is why the Groupe Forget Foundation proposed to offer these children private audiology services with as little waiting time as possible.
«To hear well is a precious gift, especially for children who need all of their senses to discover the world», stated Mrs. Elyse Proulx, director of the Groupe Forget Foundation.
The Groupe Forget Foundation is a not-for-profit organisation. Its mission is to improve the quality of life of those who suffer from a hearing loss and to increase the public's awareness on the daily challenges these same people face.
The mission of the Fondation du Dr Julien is to grant each child the opportunity to develop his/her full potential in compliance with the Convention relative aux droits de l'enfant. It contributes to the development of community social pediatrics for the benefit of as many children as possible.