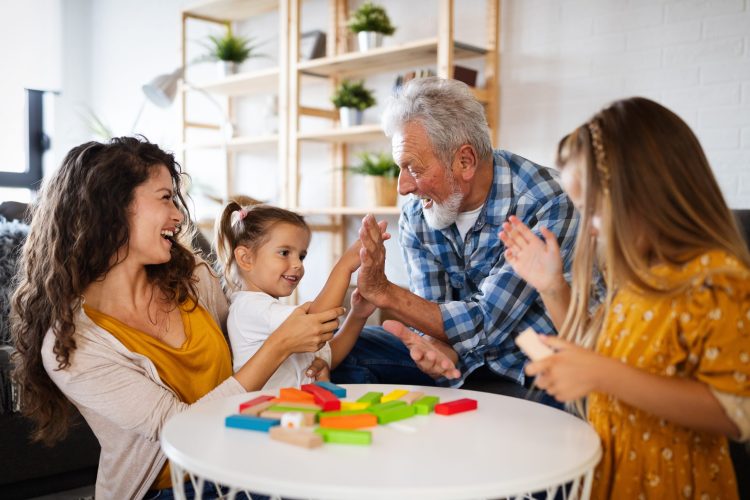 Aging well: being prepared is key
Preserving one's autonomy and quality of life as one ages can be challenging. And to put all the chances on your side, it is never too early to prepare.
Prevention: acting on risk factors
American researchers J.W. Rowe and R.L. Khan suggest that aging well is as simple as preventing disease, staying socially active and maintaining our physical and cognitive functions.(1) People can prevent or reduce their 1 risks of chronic diseases or dementia by making changes to their daily lives.
A healthy lifestyle is an important factor in decreasing dementia risks: getting enough good quality sleep, managing stress, balancing your diet, limiting alcohol consumption and avoiding tobacco are common recommendations. Regular physical activity also contributes to the wellbeing of the body and mind.
"High blood pressure, high cholesterol, diabetes and overweight need to be managed. Vascular health is important to prevent heart disease, but it is also a risk factor for Alzheimer's," says Dr. Quoc Dinh Nguyen, a geriatrician at Centre Hospitalier de l'Université de Montréal.
Regular social contact contributes to our mental health. It reduces depression and isolation, important risk factors for cognitive decline. Staying curious, continuing to learn, reading, and doing crossword puzzles also help maintain our cognitive functions.
The importance of preserving your senses
Visual acuity and hearing decrease with age. These changes have a direct impact on daily activities, such as reading or driving. In the long term, vision or hearing increases the risk of falling and undermines our quality of life, makes communication more difficult and reduces adaptation to aging.
"And when other health problems arise, it is more difficult to put coping strategies in place when the person has difficulty hearing instructions or cannot read the dosage, for example," explains Mary Soueidan, an occupational therapist in Montreal.
There are many solutions for hearing and vision loss. Consulting a healthcare professional as soon as you notice a change can help avoid complications and facilitate adaptation.
Aging brings changes of varying intensity. Prevention is the key to reducing risk factors, contributing to adaptation and, above all, maintaining quality of life and independence for as long as possible..
John W. Rowe, MD, Robert L. Kahn, PhD, Successful Aging, The Gerontologist, Volume 37, 1 Issue 4, August 1997, Pages 433–440,

https://doi.org/10.1093/geront/37.4.433